Kuleuven Topography Game
This Game was designed to help students understand the more practical field exersices. By allowing them to practice before and after the actual field tests, they could get more out of those test.
Account based E learning:
The students can make an account to keep track of their scores and compete in leaderboards. The game is divided in two seperate sections, each with their unique challenges.
Frontal view height & distance measuring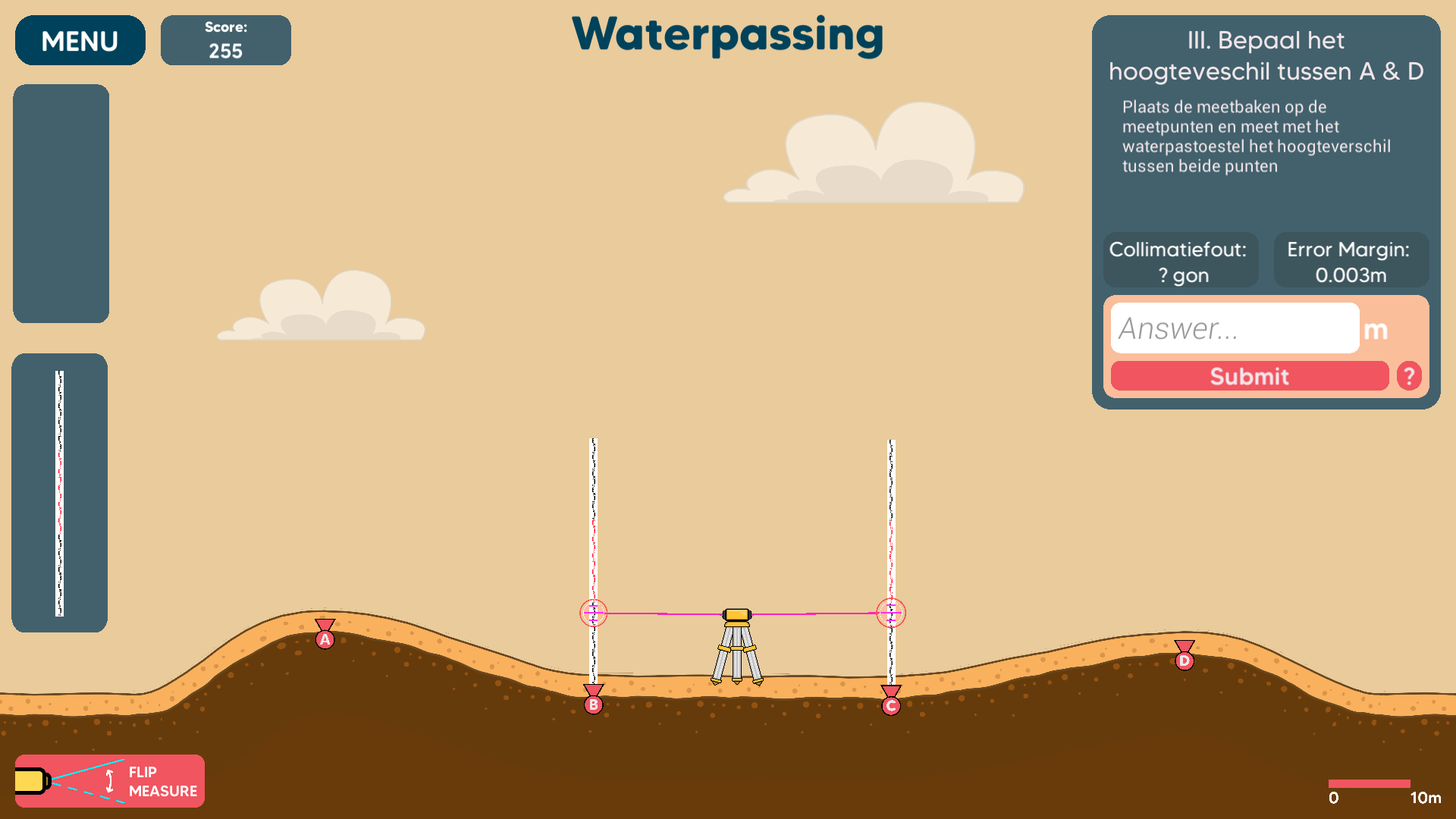 Players can place measures and beacons to measure height differences between points. Once the player enters a correct value, their score will increase.
Topdown view distance & angle measuring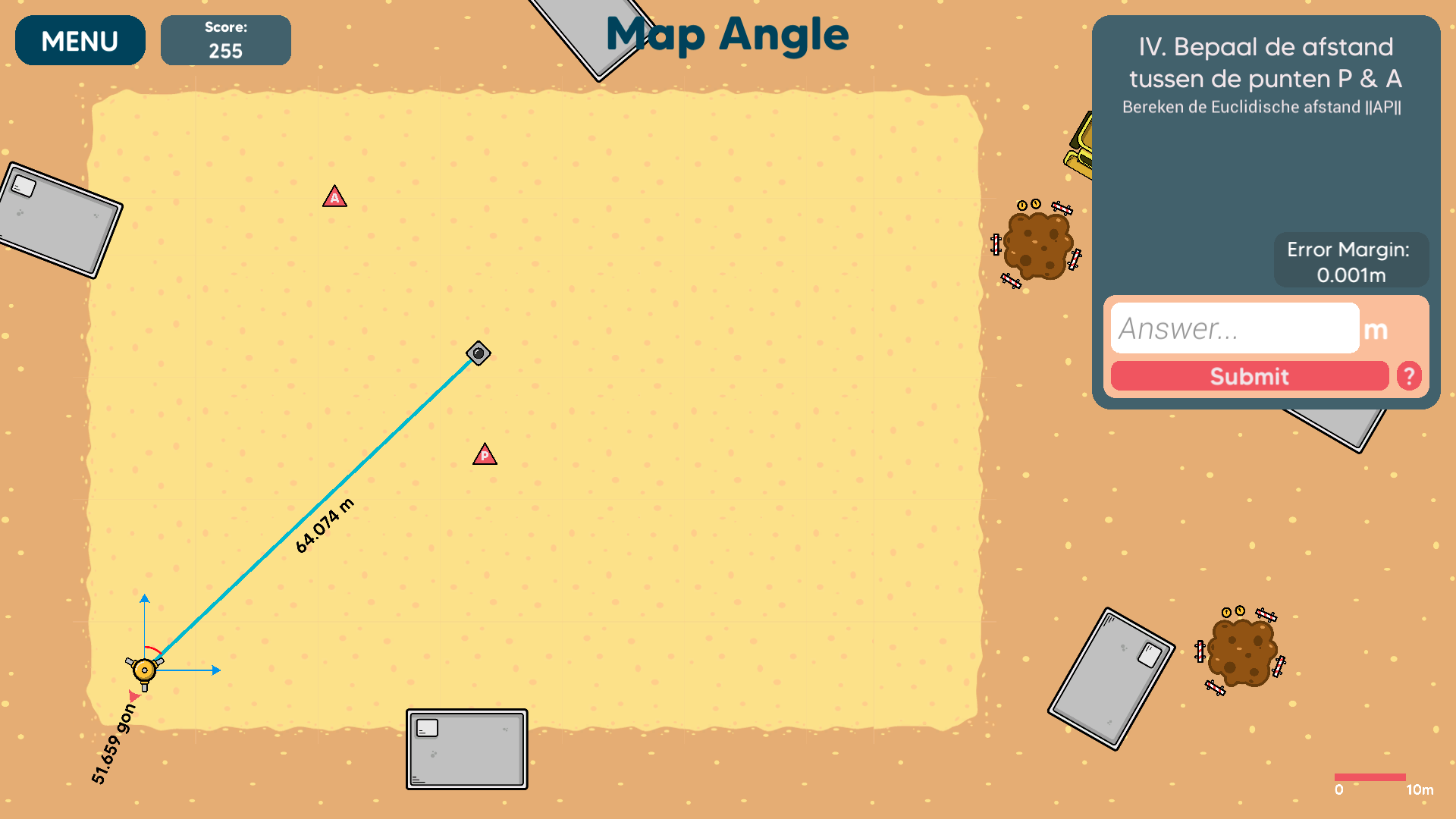 Players can place measurepoints on the playing field to calculate coördinates and distances of points.
Serious gaming is serious business.